logistics hub
35 minutes from Milan

within greater milan
the est.35 logistics hub
The new est.35 logistics development occupies a site of over 190,000 m2 in one of northern italy's most attractive areas for business.
Designed to state-of-the-art technological and environmental criteria to obtain the highest LEED certification levels, EST.35 is a warehouse of over 40,000 m2 with loading bays on two sides, indoor clearance of 12 m, offices and washroom facilities, parking areas and large grassed areas.
Just 35 minutes from Milan
strategic location
In a strategic area already chosen by leading players, the logistics asset is located by the a35 Brescia-Bergamo-Milan Motorway, one of Italy's main transport arteries.
From the "Castrezzato" exit, it is just 10 minutes – less than 1 km away – to the A4 Turin/Trieste Motorway.Via Valenca, Castrezzato (BS) Google Maps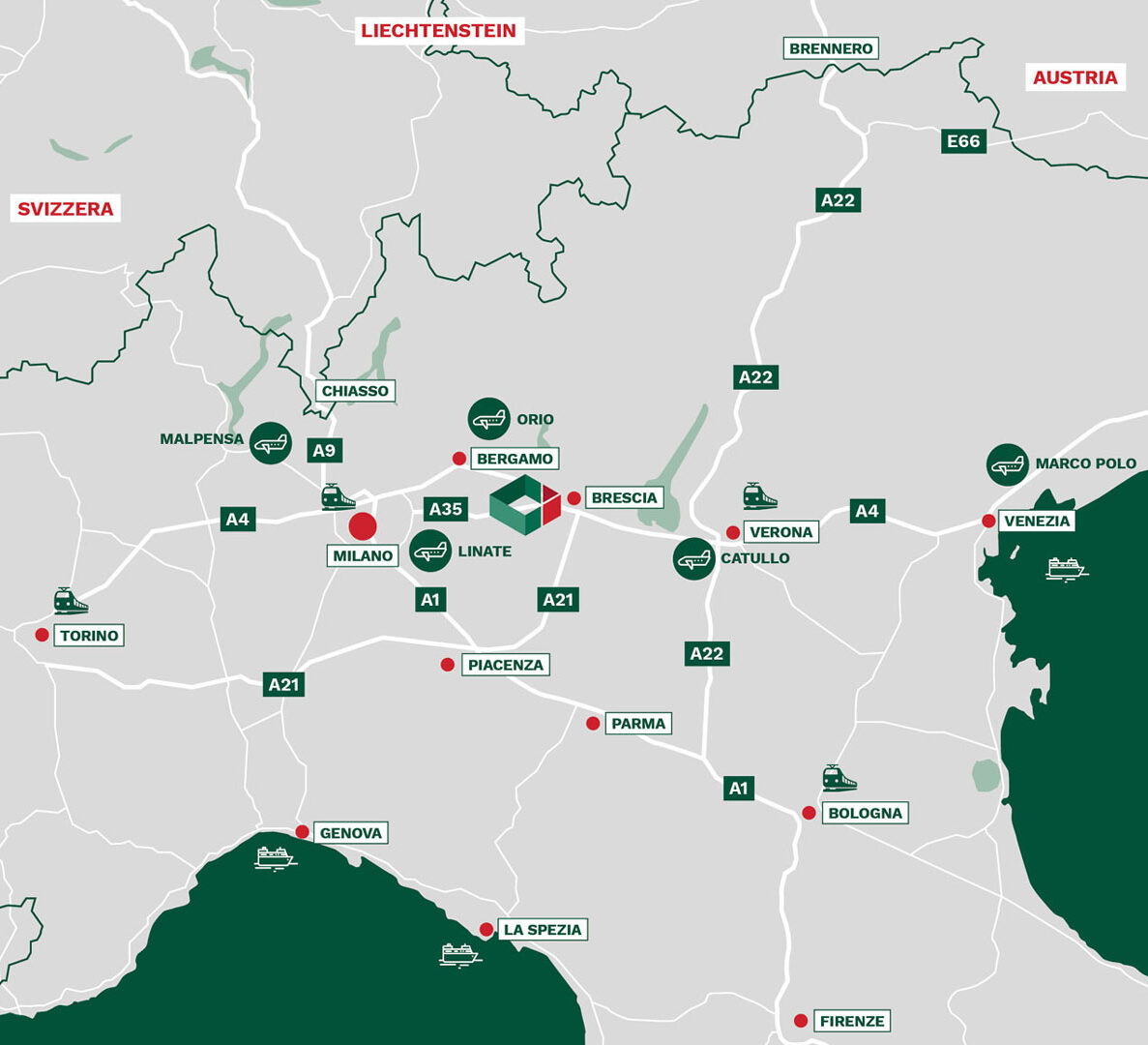 TOTAL AREAS AVAILABLE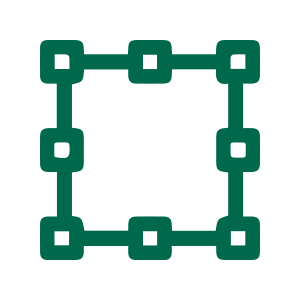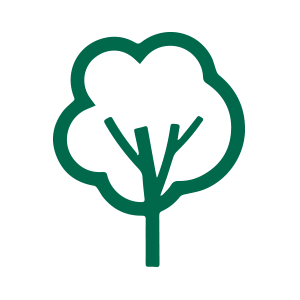 PARKING AND TURNING AREAS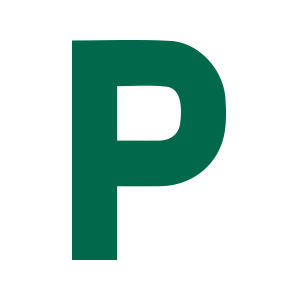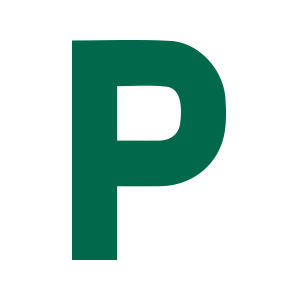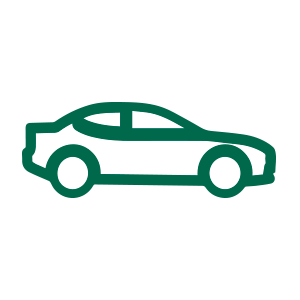 144
Public parking spaces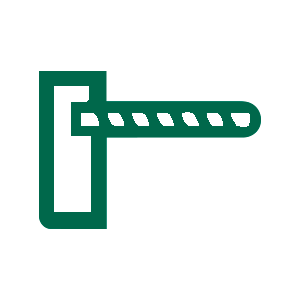 309
Private parking spaces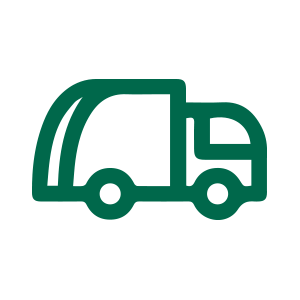 12 + 16
Truck parking spaces
43 baie di carico
Loading bays (1/930 m2) - with electro-hydraulic dock levellers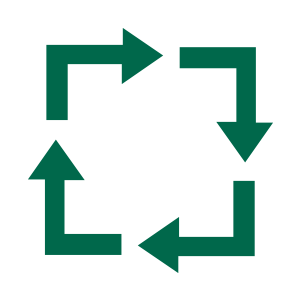 Perimeter circulation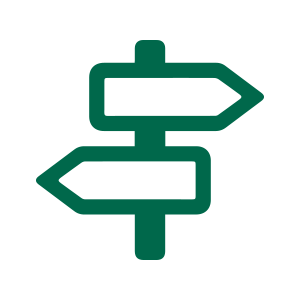 Turning areas
SUSTAINABILITY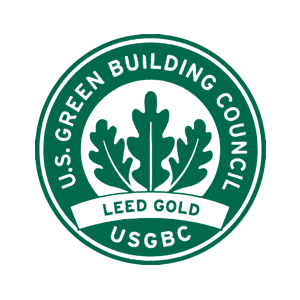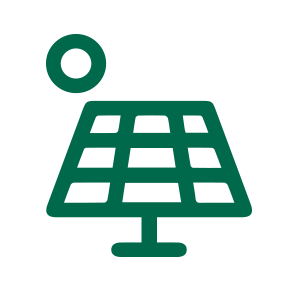 80 KWP
Photovoltaic plant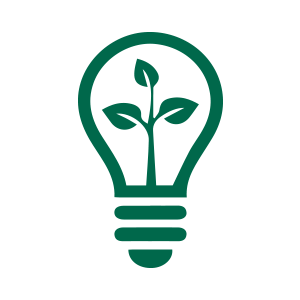 Energy class A4
EP GL, NREN 43.46 KWH/M2 YEAR
TECHNICAL SPECIFICATIONS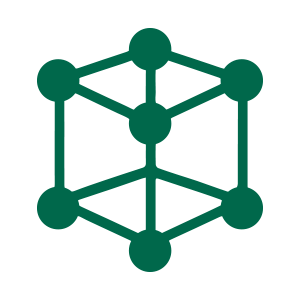 Structure
Pillar dimensions 65x65 cmGrid of 17.9 by 18.8 m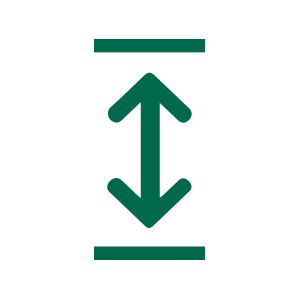 12 M
Average indoor clearance
+0.10 MT | +1.20 MT
Floor level | Loading yard level
5.000 Kg/Mq
Floor load capacity
TECHNOLOGY AND SYSTEMS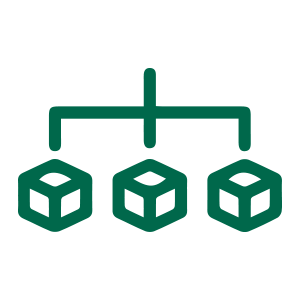 BMS
Building Management System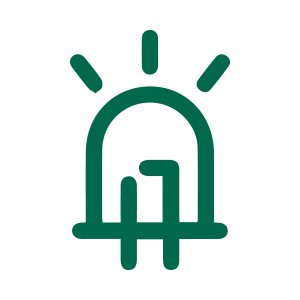 LED
Indoor and outdoor lighting technology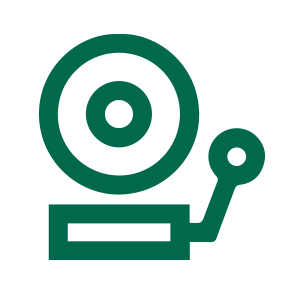 Smoke detection
System installed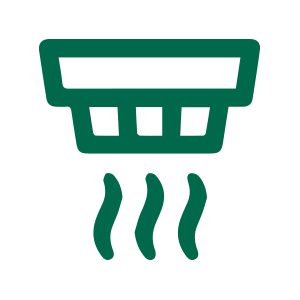 Sprinkler ESFR K 22.4 /NFPA13
hydrants UNI 45/70
SECURITY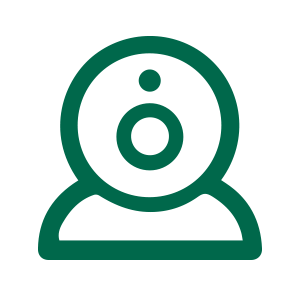 CCTV
Wired for anti-intrusion system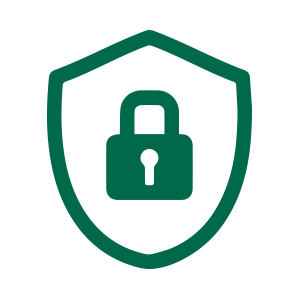 H 24/7
Guard house in fenced enclosure
CONSTRUCTION
Grade A
Complete, innovative and functional spaces
The rectangular building of 188.80 m x 212.00 m has a total floor area of about 40,000 m2. Inside, on the ground floor, there are two operations office/washroom units, one on the East and one on the West side, and the plant room, separated from the warehouse by walls certified to REI 120; the building will qualify for "LEED GOLD" certification since it is built on environmentally sustainable principles with regard to its energy and environmental systems.
Designed and built by: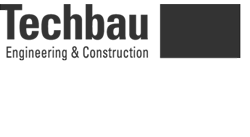 AVAILABLE AREAS
POSSIBLE SUBDIVISION AND EXPANSION
| GLA (sqm) | unit 1 | unit 2* | unit 3 | unit 4 |
| --- | --- | --- | --- | --- |
| WAREHOUSE | 20,036 | 20,036* | 20,025 | 20,025 |
| OFFICES | 1,453 | 1,453* | 1,449 | 1,449 |
| TOTAL | 21,489 | 21,489* | 21,474 | 21,474 |
AVAILABLE WAREHOUSE AREA
GROUND FLOOR OFFICE AREA
POSSIBLE SUBDIVISION
1ST FLOOR OFFICE AREA
PLANNED WAREHOUSE AREA
GROUND FLOOR OFFICE AREA
1ST FLOOR OFFICE AREA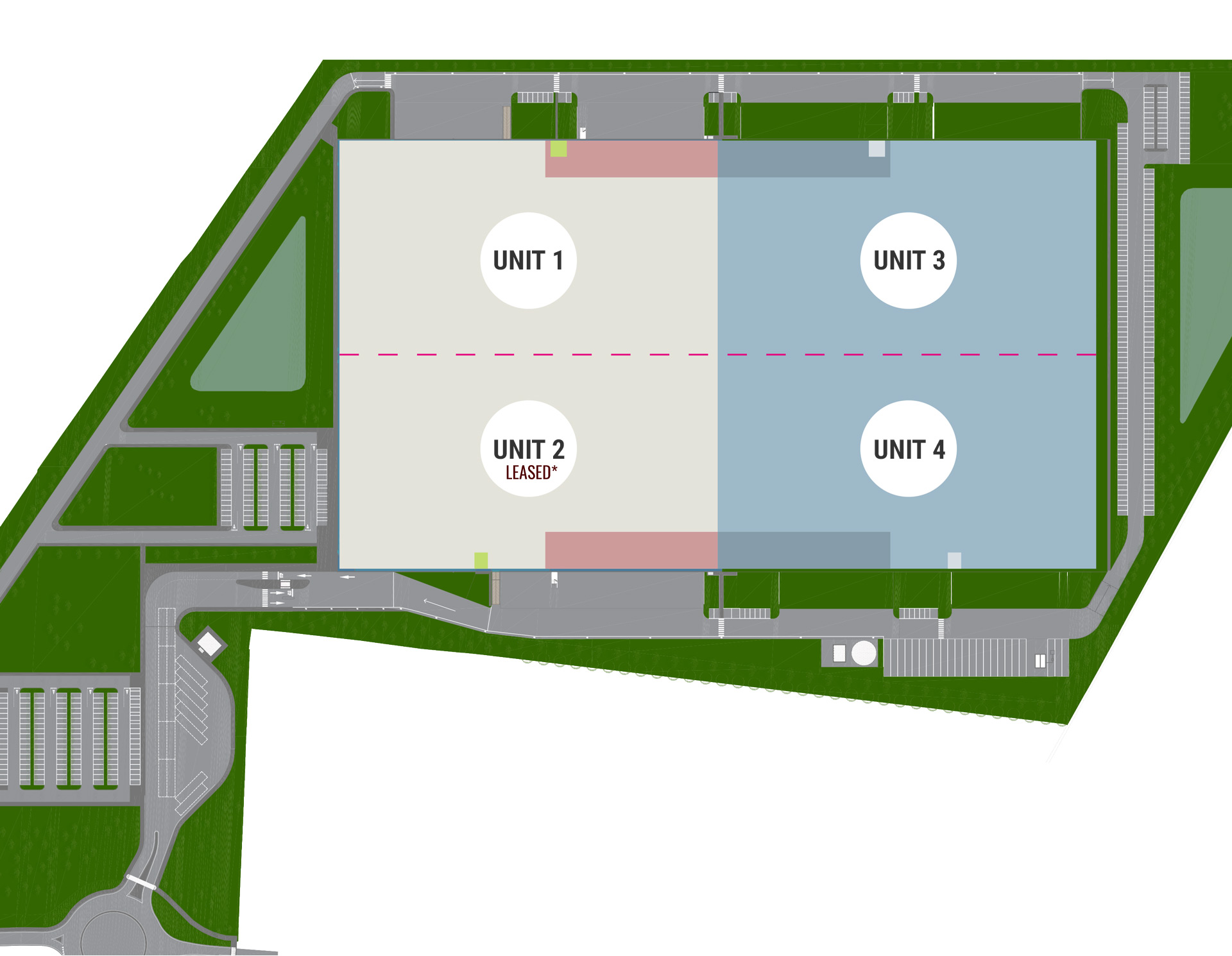 Comfort and convenience
Private and office spaces
EST.35 is a flexible, functional hub which can be adapted to the customer's specific needs, with spaces for use as offices, changingrooms and washrooms on the mezzanine floor.
Two executive office blocks have been created on the mezzanine floor on the East and West sides respectively, connected to the warehouse via internal concrete stairwells with lifts and external metal staircases serving as fire escapes and for access to the flat roof.
right into a
logistics network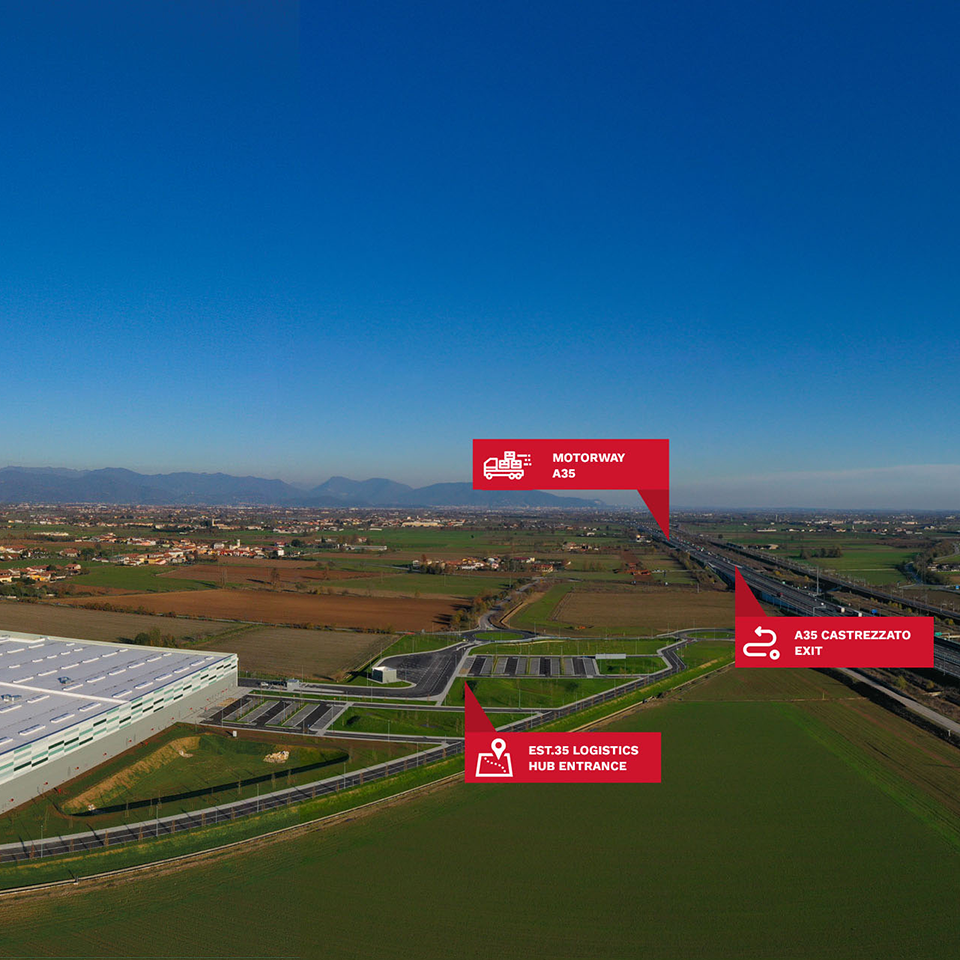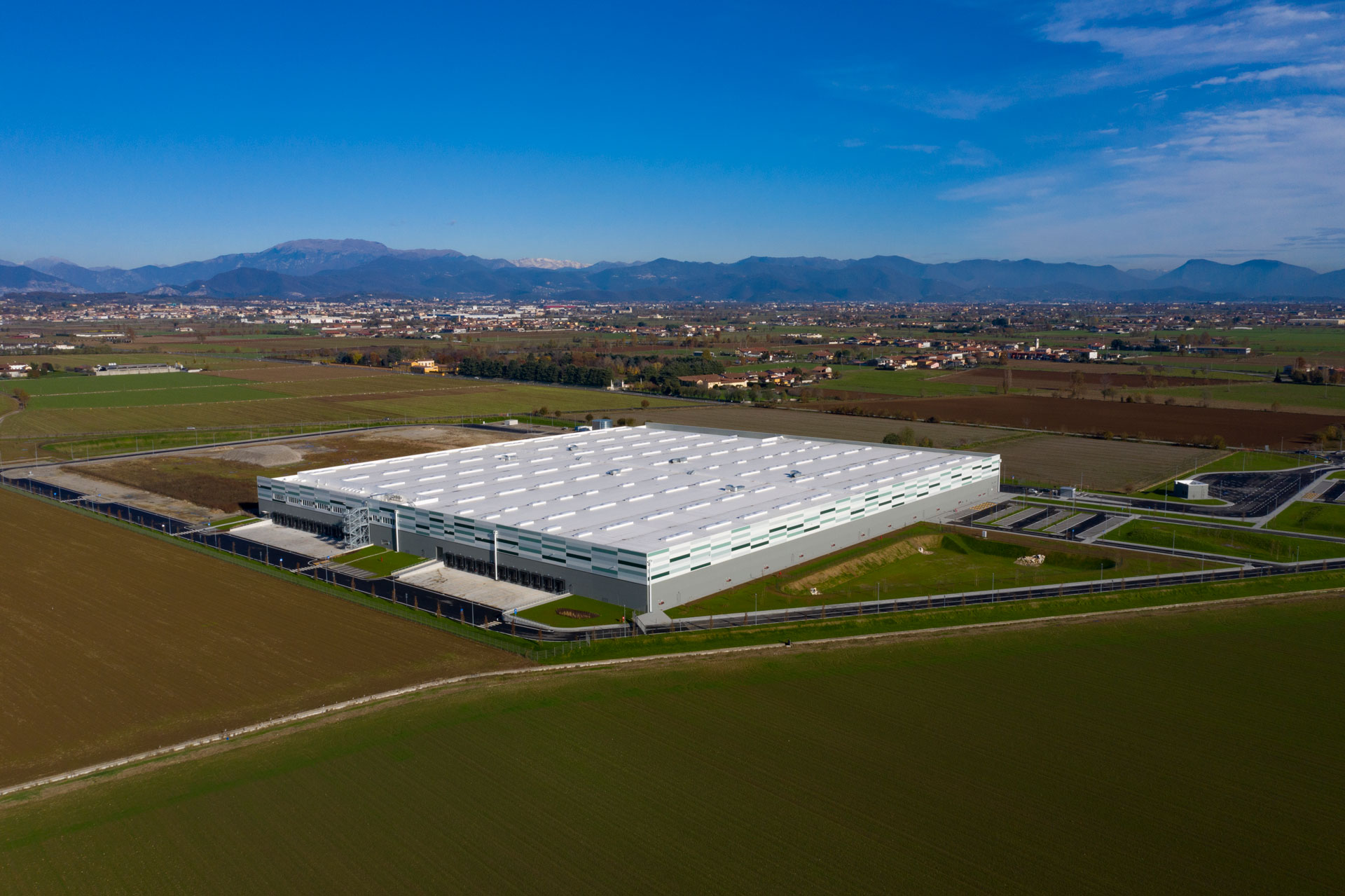 browse 360º
EST.35: virtual tour